Regular price
Sale price
$350.00
Unit price
per
Sold out
✔
Food Grade
✔ Gluten Free
✔ Zero Additives
When creating consumable tinctures, herbal extracts, or any other extraction uses, people continue to choose 42O Extractor for its engineered qualities that provide a better yield & for our competitive pricing.
We stand by these claims.
Through testing we've seen
14 grams of 20.59% medical grade herbal material yield a pure 2.3064g
after purge & degas.
 That's an 80% recovery of a theoretical 2.883g yield.
Meaning
 more value for you & your product.
View full details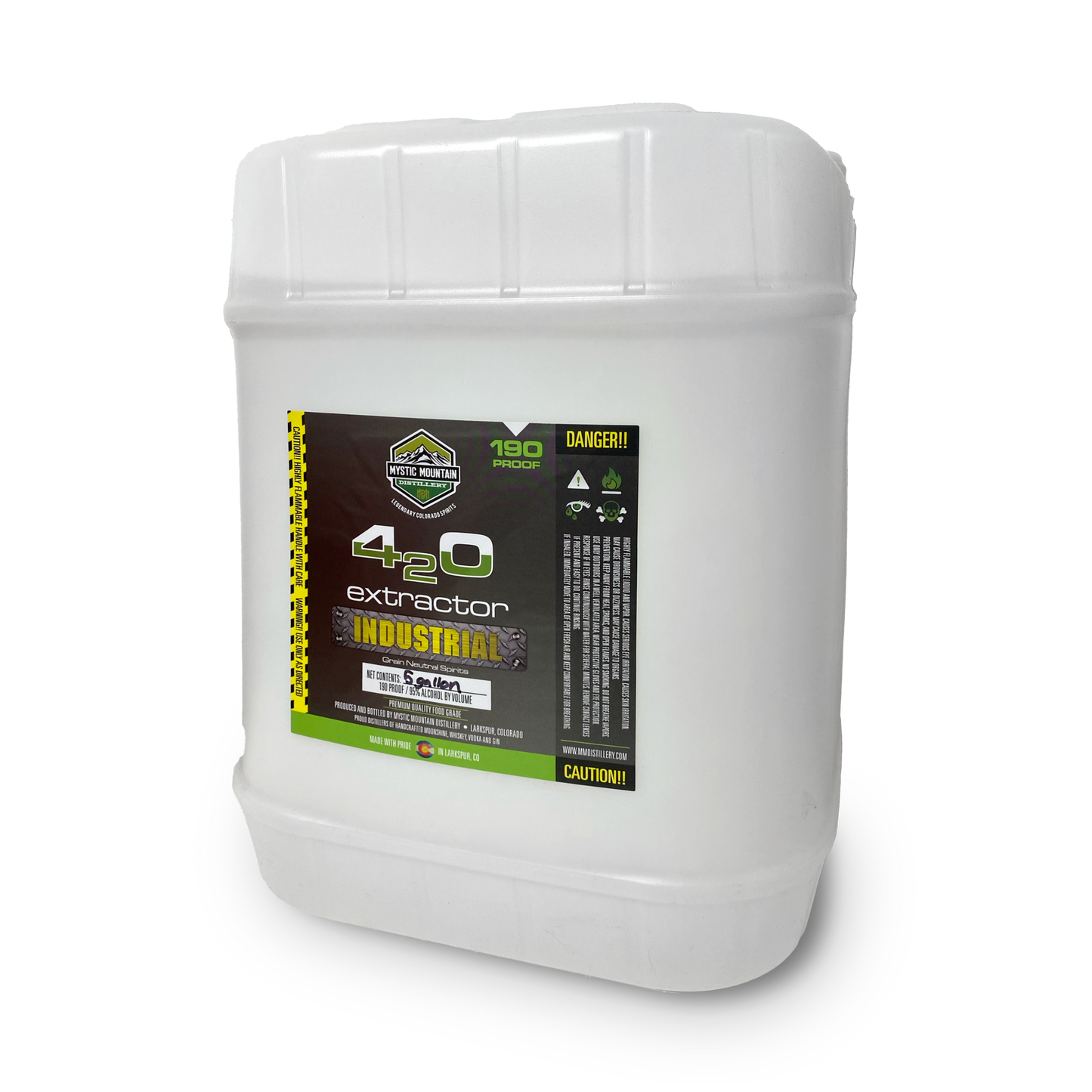 Description
Details

190 proof ethanol is food grade and composed of 95% undenatured Ethyl Alcohol and 5% water. 

4₂O Extractor food grade ethanol 190 Proof complies with the United States Pharmacopeia (USP).
Purity

190 Proof

95.00% Alcohol By Volume
Gluten Free

4₂O Extractor is made with gluten free ingredients.
Food Safe Containers

Our HDPE plastic containers are food safe for storage of 4₂O Extractor.